The Helping Hand Group at Durham Tech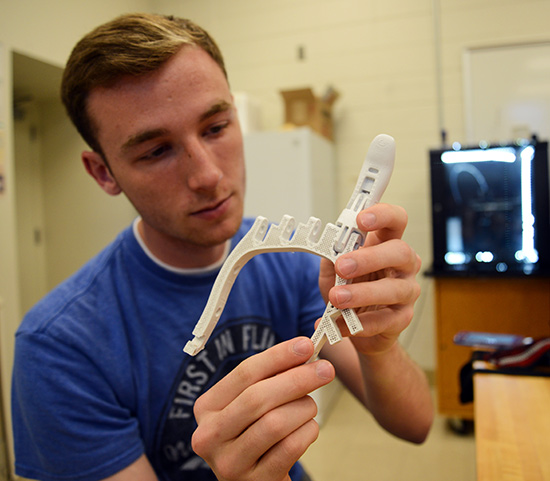 In the United States, thousands of children live with limb differences. These differences could mean that these kids have to function with missing fingers or hands. Prosthetic devices allow for some function to be returned, but many of these devices are financially unobtainable for most families especially when the children will outgrow the device within a few years. The Helping Hand Project aims to fix this. This organization utilizes 3D printing's accessibility and low cost materials to provide personalized devices to these children free of charge.
The Durham Tech chapter is looking for more members. It is open to all students, regardless of major or past experience. Newcomers will be taught everything they need to know about 3D printing. Even if you are not interested in 3D printing, there are many different ways that you can help contribute such as art design, fundraising, or textiles.
Read the Triangle students 3D print prosthetic hands for children news article to see what we do.