Program
Overview
Health Care Continuing Education Courses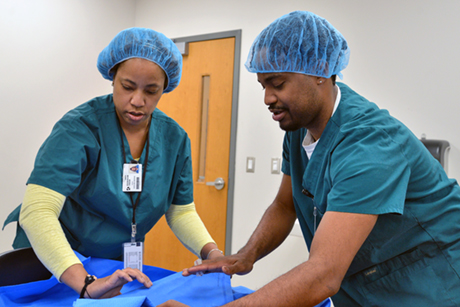 Gain entry into the health care field with just one course. See the Continuing Education health care programs listed below:
Prerequisites
Proof of High School Diploma or high school equivalency
Some programs may have additional prerequisites.
Note: Since prerequisite documentation is required at the time of registration, online registration is not available. The registration deadline is 5 days prior to the class start date and the grant deadline (for programs that are noted as financial aid eligible) is 10 days prior to the class start date.
If you have questions or need more information about a health care program, email cealliedhealth@durhamtech.edu.
Section Number
Dates
Location
Building
Room
Time
Format
65769
4/2 - 5/23
Main Campus

102

102

T 6:00 PM - 9:00 PM

TH 6:00 PM - 9:00 PM

Classroom