Dr. Phail Wynn, Jr. Memorial Funds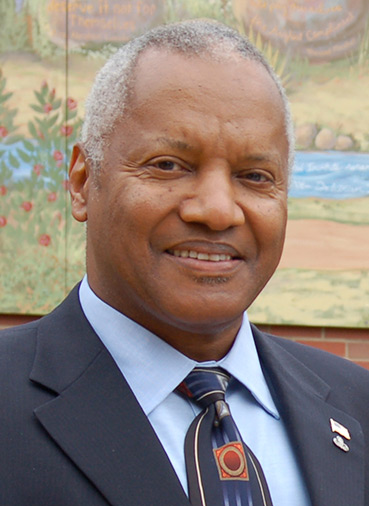 Dr. Phail Wynn, Jr. was Durham Tech's third president and served 1980-2007. The following funds have been created to honor his memory.
The Dr. Phail Wynn, Jr. Library Endowment
This endowment was created with generous support from the North Carolina GlaxoSmithKline Foundation, through a 2019 Impact Award. The Endowment honors Dr. Wynn's legacy of service on the North Carolina GlaxoSmithKline Foundation Board and his leadership of Durham Technical Community College as its third president.
Each year, the Director of the Libraries has an opportunity to spend the accrued interest income from the endowment to build the College's collection, with a preference for books, media, and other materials that reflect the academic interests and societal priorities held by Dr. Wynn.
Wynn RTI International Scholarship Endowment for Early Childhood Education
This endowment was established with a lead gift from RTI International when Dr. Phail Wynn, Jr., third president of Durham Tech, passed away in2018. Students will be able to use the funds to help cover tuition, fees, and books. Priority will be given to students who intend to transfer to North Carolina Central University's Birth Through Kindergarten Education program.
Dr. Phail Wynn, Jr. SunTrust Foundation Scholarship
This endowed scholarship was established by the Durham Tech Board of Trustees, the Durham Tech Foundation Board of Directors, employees, and friends to honor Dr. Wynn's retirement as Durham Tech's third president in 2007. Its purpose is to provide scholarships for male students who are active participants in Visions Leadership Initiative and who have graduated from a public high school in Durham or Orange counties or Durham Tech's AHS/GED programs. Following Dr. Wynn's passing in 2018, the SunTrust (now Truist) Foundation issued a successful challenge match to double the funds raised by individuals.