Recipe Tasting in Food Pantry
Date
January 16, 2019
Time
12:00 pm
Location
Phillips Building, room 110-C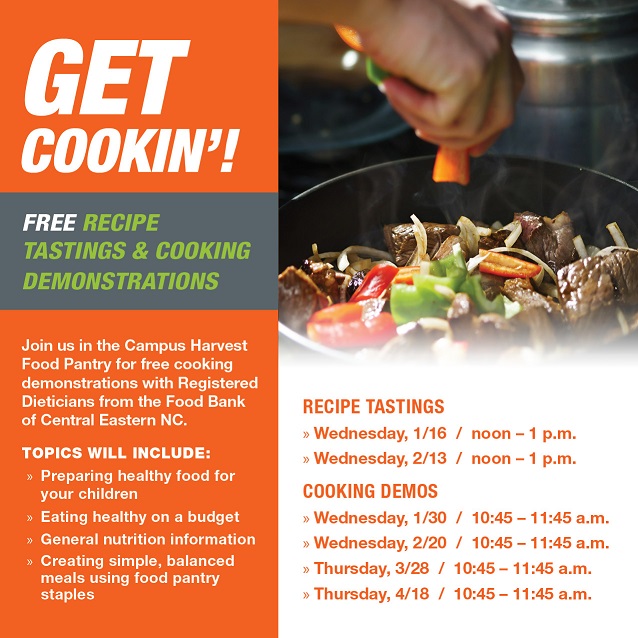 Join us in the Campus Harvest Food Pantry for free cooking demonstrations with registered dieticians from the Food Bank of Central Eastern NC.

Topics will include:

- Preparing healthy food for your children
- Eating healthy on a budget
- General nutrition information
- Creating simple, balanced meals using food pantry staples

Participants will be entered into a raffle for prizes each session. Prizes include cookbooks, gift cards, kitchen utensils, and cookware!