Driven by opportunity, Sangaka becomes NC State Goodnight Scholar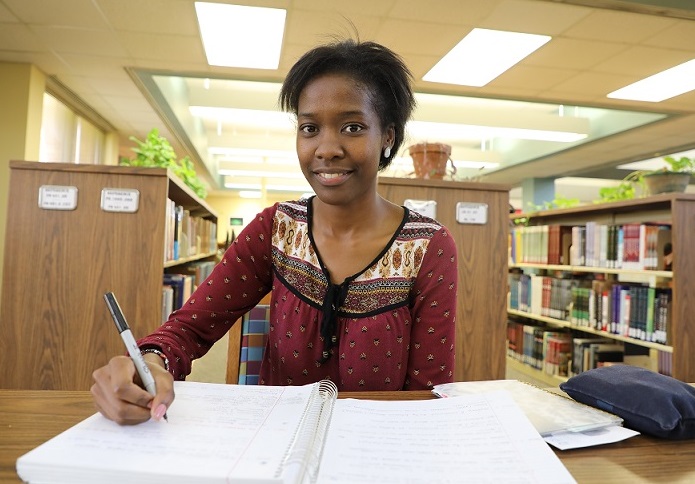 Nearly 8,000 miles separate Kenya from Chapel Hill.

"I didn't come all the way to the United States to live a mediocre life," said Ednah Sangaka, 23. "I've always been so grateful and driven by the opportunity to live here. I'm motivated to make a difference."

At 21, Sangaka packed her bags and moved to the U.S. to join her mom and sister, who arrived in the Triangle years prior in search of better opportunities.

After completing two years at a university in Kenya, Sangaka wanted to transfer to North Carolina State University, but their admissions department had some bad news.

"They wouldn't accept any of my credits," Sangaka said. "I couldn't believe it. I was so bummed out."

She told a friend what happened, and he suggested she enroll at Durham Tech to make up those two years and then transfer to NC State.

"I felt really conflicted about starting over," Sangaka said. "But once I came here and went to the advising office, everyone was so nice, and I thought, 'you know what, I'll just do it and get back on track."'

Her journey at Durham Tech started fall semester of 2017.

"I loved going to school here," Sangaka said. "The faculty are so helpful, friendly, and accommodating. It's been a very refreshing and selfless environment."

She found her career path while taking calculus last year, where she discovered a passion for mathematics.

"I really enjoyed being able to solve problems," Sangaka said. "That class showed me that I am an analytical person."

It was her experience in calculus and conversations with her sister, Vallerie, and friend, John – both in a similar fields – that led to her decision to become an actuary, a person who analyzes statistics and uses them to calculate risk.

"They made me realize how many career opportunities were in mathematics," Sangaka said. "Not just being a professor."

In addition to her studies, Sangaka was actively involved with Phi Theta Kappa, the Student Government Association, the C3 Program, and a regular volunteer at the Campus Harvest Food Pantry.

"Ednah radiates positivity in such a contagious way, which is what makes her such an excellent volunteer," said Jes Dormady, Coordinator of the Center for College and Community Service. "I have no doubt she will bring her kind smile and passion for her community to NC State."

To ease the financial burden of college, Sangaka applied for several scholarships.

She was one of two recipients of the 2018 Coca-Cola Leaders of Promise Scholarship and the recipient of the George W. and Mary H. Newton Scholarship through the Durham Tech Foundation.

"I'm excited to know that there are people out there that are willing to invest in students that are hardworking and driven in pursuit of their academic studies," Sangaka said. "Knowing that my donors place so much trust in me, I am more determined to study smart and contribute my analytical and problem-solving skills to the business community as an actuary."

Her biggest breakthrough came in spring 2019 when she was notified of her acceptance into the Goodnight Scholars program at NC State.

They not only accepted all of her credits, they are going to award her a $20,500 scholarship each academic year.

"I did a lot of research into the Goodnight Scholar Program and liked what I saw," Sangaka said. "I don't want to be a student and go to school just for the sake of going to school. I want to be a part of something that's great and where I can make a difference."

First, she found out she was one of 200 semi-finalists, then one of 40 finalists, which required an in-person interview.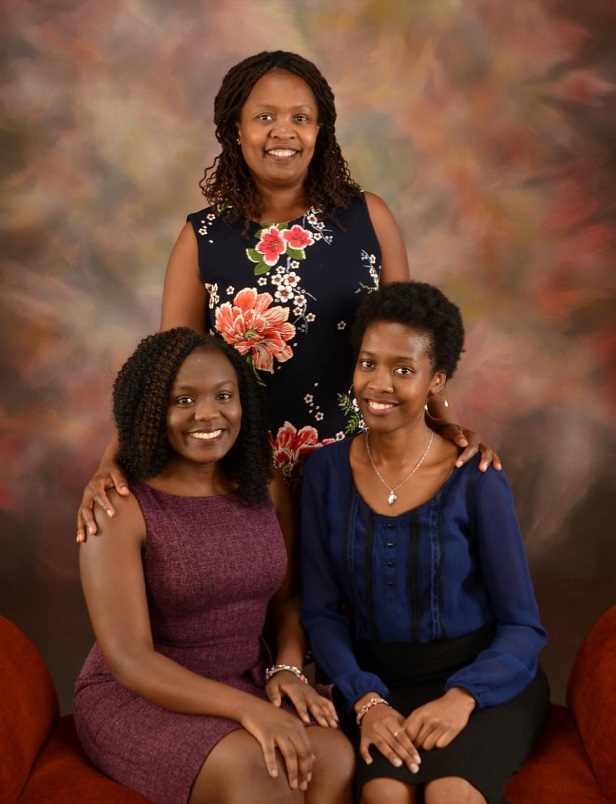 "I was so nervous. I practiced doing mock interviews with my sister, which helped, but I was still so nervous," Sangaka said. "I went to bed the night before and I said, 'God just take it. I'm going to step back. I know I've prepared well, and I believe in myself, so I'm going to try not to overthink it."'

The results would be announced via email the same day as her final exams.

"I decided not to check my email that day until after I had finished all of my exams so I didn't get distracted," Sangaka said.

After her Calculus 3 exam, she sat down on main campus to check her phone.

"I open it up, and all I saw was 'Congratulations!', so I didn't read anymore. I was overwhelmed with emotions. I screamed in my heart," Sangaka said. "It was a very proud moment. After so many sleepless nights, I made it. I'm really humbled to be selected as a Goodnight Scholar and knowing that people saw me as a potential game changer."

She credits all of her achievements to the support of her family, and in particular, her sister, Vallerie.

"She's my mentor. She was so helpful proofreading all of my scholarship essays and helping me prepare for the interview," Sangaka said. "I'm just so grateful for my family. I've seen my mother struggle and I'm motivated to work hard and give her a good life."

Despite her two-year setback, Sangaka said it was not in vain.

"I'm okay with the fact that I had to start fresh at Durham Tech because this school taught me the value of community. I really feel like I am a part of the community here," Sangaka said. "And I got to meet so many inspiring and passionate people in my classes that are willing to step up to the table and offer their talents and do amazing things."

Sangaka will major in Mathematics with a minor in Economics at NC State this fall.

"I want to encourage people to believe in themselves and apply to scholarships you might not think you'll get," Sangaka said of her advice to others. "Share your story, and empower yourself."