Durham Tech club snags top honors at national leadership conference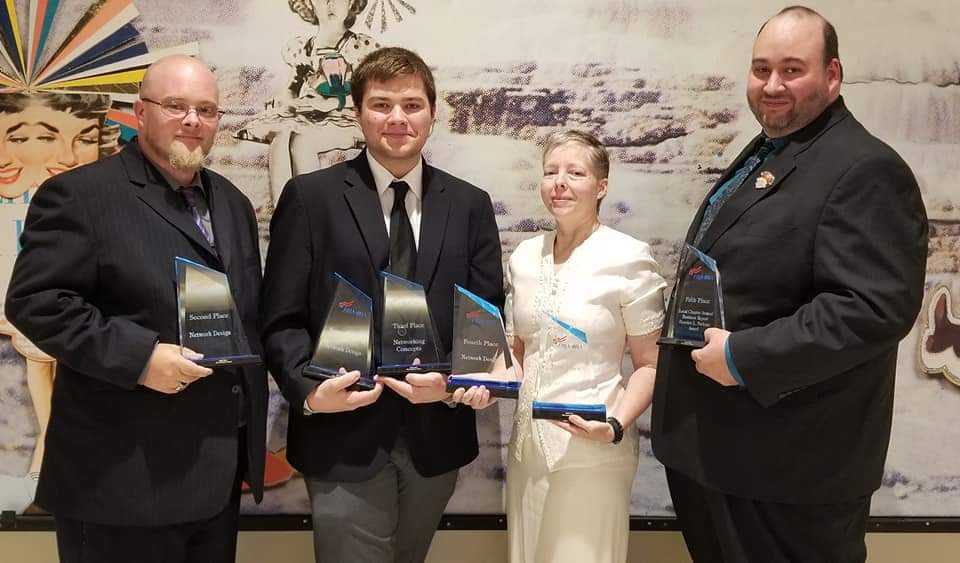 The Durham Tech Phi Beta Lambda (PBL) chapter earned several top awards during the PBL National Leadership Conference in Texas from June 24 to 27.
The chapter, known as Delta Beta Upsilon, was declared a Gold Seal and Outstanding Chapter and won fifth place in the Local Chapter Annual Business Report category.
The student members won awards by participating in some of the conference's 60-plus business and business-related competitive events.
Kim Green won first place in Cyber Security and fourth in Network Design. Joseph Blanchet and Charles "Chuck" Lucas placed second in Network Design with Blanchet also getting third in Networking Concepts. Christopher McDuff competed in Computer Concepts.
Green, Lucas, and McDuff also landed scholarships, while Green and Lucas were recognized for receiving the Presidential level of the Career and Membership Achievement program, the highest level that can be achieved, according to club advisor Michele Parrish.
Parrish and fellow club advisor Charlene West joined the students at the conference. Both West and Parrish are part of the Durham Tech Information Technologies program, with West serving as dean and Parrish an instructor.
More than 1,800 college students attended the national conference, according to Parrish.
Future Business Leaders of America-Phi Beta Lambda, Inc. is a nonprofit education association focused on shaping students into future business leaders, according to its website.
For more information on the Durham Tech chapter, visit durhamtech.edu/student-services/student-life/student-clubs-and-organizations/phi-beta-lambda.