Durham Tech Vice President earns Old North State Award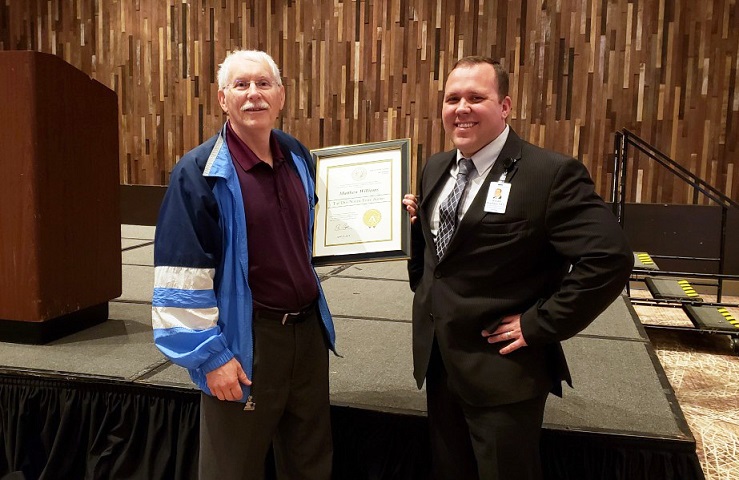 Matt Williams accepted the award at an event in April.

Durham Tech Vice President of Finance and Administrative Services Matt Williams has received the Old North State Award for his more than 30 years of hard work and dedication to the North Carolina Community College System.

N.C. Gov. Roy Cooper grants this award to those whose work goes "beyond expectation and excellence" to the state, according to the award's inscription. It is only presented to individuals who have served the State of North Carolina for more than 20 years.

Williams was nominated due to his contributions to the growth of the Community College Financial Institute, or CCFI, and to the success of its affiliated organization, the North Carolina Association of Community College Business Officials, or ACCBO.

"I was very happy to get it because the association and other business officials across the state actually took the time and effort to request I get the award," Williams said. "It feels pretty good."

ACCBO President William Brothers, who is Williams' counterpart at Southwestern Community College, presented Williams with the award in April at ACCBO's Spring 2019 Conference in Winston-Salem.

Williams had just finished a presentation and was walking off stage when Brothers announced him as this year's recipient.

"I was pretty shocked and … kind of speechless because I had no concept," he said.

Williams was part of the efforts to gear up CCFI and is still involved with the expansion of the institute's offerings through his capacity as CCFI chair, which also makes him a member of the ACCBO's executive committee. Williams is a former president of ACCBO.