Occupational Therapy Assistant student takes first place in statewide competition for adaptive equipment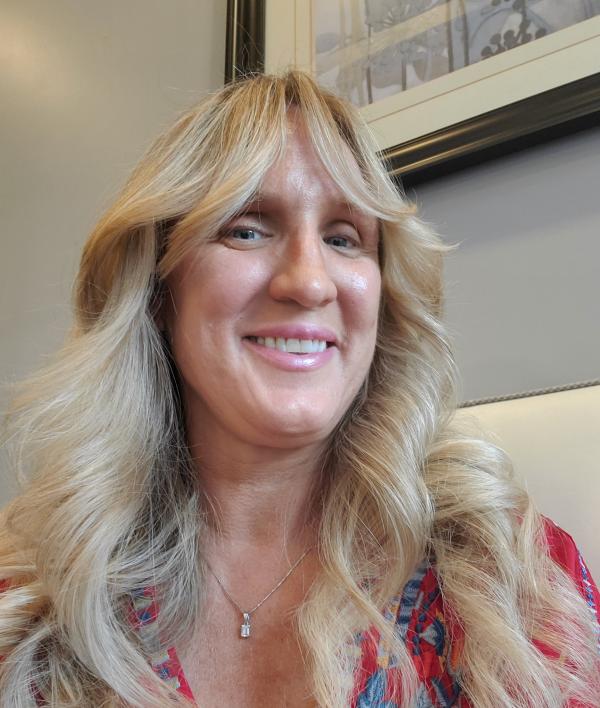 Virginia Barnes, an Occupational Therapy Assistant student at Durham Tech, was awarded first place in the 2021 North Carolina Occupational Therapy Association's Assistive Technology/Adaptive Equipment Competition earlier this month.

The competition called for proposals from occupational therapy students throughout the state to design physical assistive technology or adaptive equipment designs.

Barnes developed a hand-stabilizing resistance disc to promote the use of spontaneous non-dominant hand use in children with cerebral palsy and children struggling with hand-dominance.

She was inspired to create the adaptive device after working with a young boy with cerebral palsy that had hand-dominance issues and low core strength.

"He was focused on using only his favored hand and ignoring the much-needed therapeutic use of his more frustrating, spontaneous hand function," she said. "I had the idea for the resistance disc to keep his 'good hand' out of the way and working so his other hand could have more turns to explore his toys while also strengthening his core by bearing weight."

Barnes was notified that she won on social media.

"I was in complete disbelief when I found out. I'm so grateful for the support that my family, cohort, and instructors gave me for this project. They all had a special part to play in this event coming into my life," she said.

Christine Gunnigle, Director of the Occupational Therapy Assistant program at Durham Tech, describes Barnes as a dedicated student with a creative mind.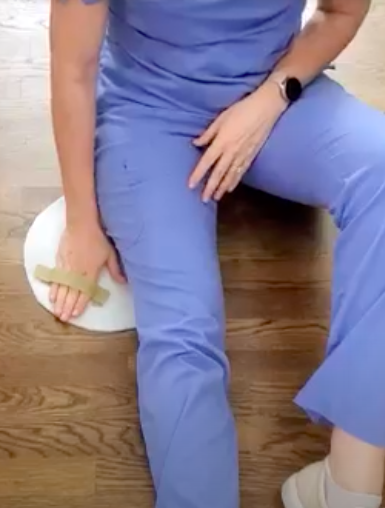 "Virginia voluntarily entered the assistive technology competition during such a busy semester, and we are so excited she won," Gunnigle said. "We are proud of her hard work and celebrate this accomplishment with her."

Barnes decided to pursue occupational therapy after making regular visits to an OT/PT clinic herself to recover from being a collegiate athlete.

"I thought, 'what a great place to work,' so here I am," she said. "Pursuing occupational therapy is a lifelong goal of honoring all of those who helped train me for this journey, including my son with Autism and my father, who I was honored to care for during the last years of his life."

Barnes expects to graduate in May 2022, continue working at Extivita, a hyperbaric oxygen therapy clinic in Durham, and further her studies in occupational therapy.

____________________________________________
Contact Marcy Gardner, Content and Social Media Coordinator, at gardnerm@durhamtech.edu