A passionate advocate for Continuing Education, Darlene Bullock has made her mark at two North Carolina community colleges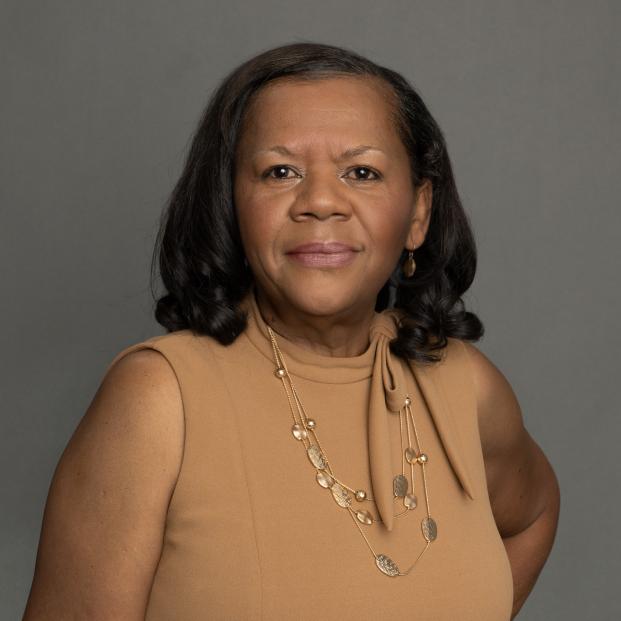 With over 37 years of experience in the industry, Darlene Bullock has been a pioneer in developing and growing Continuing Education courses at two North Carolina Community Colleges. Dean Bullock has been a leader at both Wake Technical Community College and Durham Technical Community College. 
"The reason I went into education was to help people understand the importance of education and succeed in any way I could.  I wanted to start at the bottom and work my way up," said Bullock. "I wanted to understand what everybody's roles were and the impact in those roles.  That still helps me to this day." 
Throughout her career, it was important to her that she learned as much as possible from anyone and everyone and grew as much as she could. "I will always be a lifelong learner and absolutely love education," said Bullock. 
Bullock currently serves as Dean for Business & Entrepreneurship & Information Technologies at Durham Tech for both Curriculum and Continuing Education courses and programs.
Family values
Bullock, the youngest of one of ten siblings (5 girls and 5 boys), was born and raised in Raleigh, North Carolina. Her family grew up in a household where education was a priority, and her parents, Eugene and Laura Champion, encouraged the children to attend college. The majority of her siblings are college graduates and include educators, a scientist, and individuals who served as welders, auto mechanics and in the U.S. Armed Forces.  
The mindset of education as a priority continued with Bullock in her personal and professional life and she instilled that into her children.  
In her family, she, her late husband Charles, and son Demitrius all completed master's degrees and her youngest son Marcus pursued credentials and certifications in the field of Telecommunications and Network Infrastructure.  
Although Bullock's interests changed frequently, her parents supported and encouraged her to pursue her passions.  
After being certified as a nursing assistant during high school, she quickly determined that nursing school was not her calling; however, she worked at various medical offices from patient check-in to medical office manager positions. She also worked with Wake County Government, with Mental Health/Mental Retardation/Substance Abuse Services for 8 years as an Administrative Supervisor. When Bullock started working in education, she knew that was where she was meant to be.  
Bullock spent years taking care of her elderly parent, working full-time, caring for her family, while pursuing school full-time to obtain her bachelor's and master's degree while maintaining Magna Cum Laude grades.   
"She has always instilled a hard work template with me and my brother, telling and demonstrating to us that without hard work and dedication your dreams will not come to fruition," said Bullock's son, Demitrius.
Entering the community college system
In 1994, Bullock began her career at Wake Tech as Assistant to the Dean of Basic Skills in the Continuing Education Division. Bullock served in several roles and departments during her time at the college including English as a Second Language, GED, Student Resource Center, Literacy Education Information Systems (LEIS), Correction Education, and Director, Human Resource Development (HRD), to name a few. 
She was instrumental in launching various Continuing Education programs such as Medical Front Office Assistant, Bank Teller Training, Customized Customer Service training, Intro to Computers and Employability Skills for International students, Money Smart, Career Exploration, and Steps to Self-Sufficiency with The Department of Human Services. 
"Continuing Education is where I knew I needed to be at the time," said Bullock. "I love workforce development - training people how to get the skills needed by getting out in the community and talking to employers to find out what employers need so that I could train students to get the job and maintain the job."   
Bullock's son Demitrius said that his mom's passion is to help others to achieve their goals. 
"Education is important to her because she believes that everyone has the right and a chance to improve their lives with the help of secondary education," he said. "She has truly shown our family what hard work and dedication can lead to. I feel if I could be half of what she is to us and other people, I will be doing great." 
After 21 years at Wake Tech, Bullock went on to continue her passion for helping others elsewhere.
Continuing her purpose at Durham Tech
Bullock began her career at Durham Tech in 2008 as Program Director for various Continuing Education courses and worked in Correction Education with retired director Russ Conley and recently retired Dean Greg Bellamy. Some years later she was promoted to Assistant Dean. 
Durham Tech offered 12 Continuing Education courses which were mostly geared towards personal enrichment. Fifteen years later, the College offers over 50 Continuing Education courses/programs. 
Under Bullock's leadership the College has launched countless Continuing Education courses including Restaurant Management, Hospitality (START), Notary, Cosmetology, Esthetics, Manicuring, Natural Hair, Dialysis Tech, EKG, while revamping the Real Estate and Phlebotomy course and program to name a few. 
"One of my biggest achievements that I am proud of is offering the Central Sterile Processing program to the College," said Bullock. "We had so many programs that were taken by mostly women. I wanted to bring more programs to the College that could be of interest not to just women but men as well." 
Central Sterile Processing meant so much to Bullock because no other community colleges at the time were offering the course and that was the job that she had right after high school.  
Bullock continues to develop and grow Continuing Education courses at Durham Tech. It is important to her to offer students not just degree programs but also offer short-term non-degree programs, license, and certificate opportunities as well.   
"I am passionate about helping others to grow. I love coaching, mentoring, and helping people recognize their potential. I recognize strength in people they sometimes do not see in themselves," said Bullock.  
Jacequeline Mitchell, Director, Business and Entrepreneurship Career Pathway has been working with Bullock since she began at Durham Tech 15 years ago.  
"I started my career in higher education through Continuing Education. Everything I know about program management, curriculum development, adult education, and workforce development, I learned from her. She is my mentor and has always led me in the right direction professionally," said Mitchell. 
Bullock has always been a person to inspire, coach, and mentor others for many years over her career.  
April Beyah-Joseph, Coordinator of Administrative Functions at Durham Tech has been working with Bullock for four years.  
"In the four years that I have worked with her, she has been very supportive in teaching me a lot about higher education and continuing education, as well as curriculum," said Beyah-Joseph. "It has been and continues to be a blessing and honor to work with Dean Bullock. She is a no-nonsense person with very high expectations for the people that work with her. She has a very big heart as she loves to see people grow and succeed. That is why I think she does so well as the Dean of our department." 
Darlene Bullock has over 25 years of education experience and has continued to impact Durham Tech by accomplishing and achieving much during her career. 
"Dean Darlene Bullock is a great asset to Durham Tech. Her vast knowledge of community colleges and continuing education has been invaluable to me and the Deans of each pathway as the College transitioned to a One College model. Dean Bullock is always innovative and proactive in her thinking.  When I served as a new Dean, she was a mentor to help me transition to that role. She is very collaborative, has great ideas, and is a joy to work with," said Dr. Kara Battle, Vice President/Chief Academic Officer at Durham Tech.  
Bullock resides in Wake County and has an American Bully dog, Butch.
Learn more about continuing education courses at Durham Tech.