Robyn Tomlin, Durham Tech alumna and journalist, to speak at commencement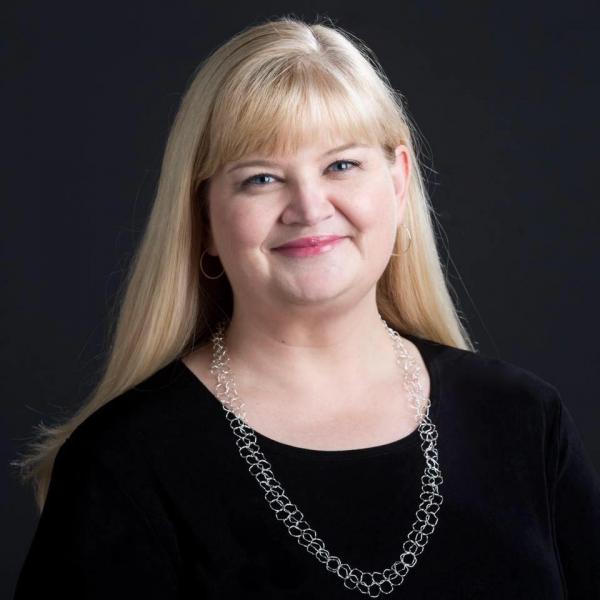 Regional newspaper editor and Durham Tech graduate Robyn Tomlin will be this year's guest speaker for the College's commencement ceremony in May.
Last February, Tomlin, an accomplished journalist, stepped into the new role of regional editor for the Carolinas. She currently serves as the top editor responsible for eight McClatchy-owned publications in North and South Carolina, including The Herald-Sun in Durham and The News & Observer in Raleigh.
Tomlin grew up in Chapel Hill and graduated from Chapel Hill High School. During her time at Durham Tech, she helped to start a student newspaper and worked as an administrative assistant for the college's developmental studies program. She graduated with an Associate in Arts degree in 1994 and went on to study journalism at UNC-Chapel Hill.
"I owe much of my own success to lessons I learned during my time at Durham Tech," said Tomlin. "It's such an honor to have the opportunity to return 25 years after my own graduation to help this remarkable group of students celebrate their own impressive accomplishments."
Her professional newspaper career began as a police reporter in Pittsburgh and led her to editor positions at various publications, including the Asheville Citizen-Times, the StarNews in Wilmington and Digital First Media's Project Thunderdome, a national digital news hub based in New York City where she acted as founding editor. She also served as the chief digital officer and vice president for communications at The Pew Research Center in Washington, D.C.
Before returning home to North Carolina, Tomlin worked as the vice president and managing editor of The Dallas Morning News.
"Robyn has led a truly remarkable career, and we are delighted to have her back in the Triangle and to have her come speak at our commencement," said Durham Tech President Bill Ingram. "She is a tremendous example of how a community college education can help pave the way to a successful career, and we're fortunate to have her speak to our 2019 graduates."
Durham Tech will hold its commencement at 7 p.m. on May 14 at Durham Performing Arts Center, or DPAC, 123 Vivian St., in downtown Durham.
Doors will open for guests at 6 p.m.
For more information on this year's commencement, visit durhamtech.edu/student-services/commencement.
FOR MORE INFORMATION
Stephanie Turner: Durham Tech Marketing and Media Relations Coordinator
919-536-7246, ext. 5202; turners@durhamtech.edu