Alternative Service Break
Fall Alternative Service Break: Serve Seaside
Charleston, S.C.
October 8 - 11, 2019
Do you care about environmental conservation efforts? Apply for a four-day environmental volunteer experience in Charleston, South Carolina.
Service Projects include oyster reef restoration and outdoor clean-up efforts at marshes, beaches, and parks. Participants will learn about environmental issues, such as off-shore oil drilling and plastic pollution, affecting the greater coastal Charleston area.
Applications open August 12.
For more information email volunteer@durhamtech.edu. If selected for this experience, participants will be expected to pay a $40 participation fee. In cases of financial difficulty, please email Jes Dormady.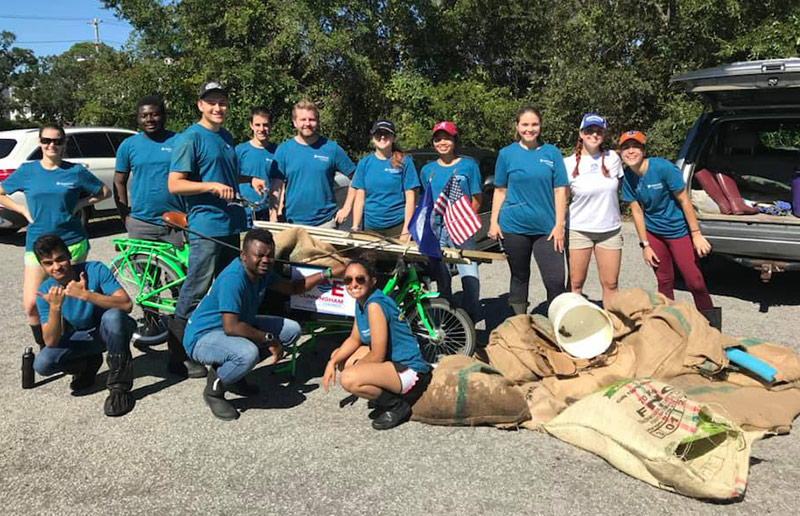 Past Alternative Service Break Experiences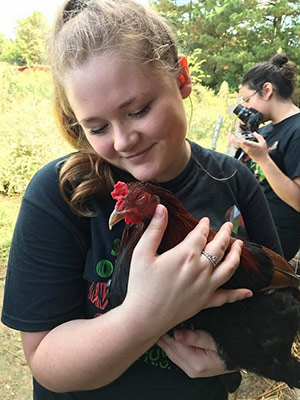 Spring 2019: Serve the Herd

Twelve students participated in a four-day experience to volunteer at Piedmont Farm Animal Refuge and Blind Spot Animal Sanctuary. This experience took place over Durham Tech's spring inclement weather break. Participants learned about the adverse effects of factory farming and about two prominent non-profit organizations leading the way in animal rescue efforts.
 "I think it's a great way to spend the spring break because you get to meet other students. Because sometimes during schooltimes you just go to school and after that, you go home, and you don't have time to interact with other students," said Cedric Ngbichi.
Fall 2018 Charleston ASB: Serve Seaside
"It was great seeing students from different backgrounds coming together and getting along all with the same purpose of saving the planet! I plan to keep volunteering and hope that we all stay friends!" – Serve Seaside ASB participant
In the fall 2018, 11 Durham Tech students participated in a three-day environmental service experience in Charleston. Students volunteered with Charleston Waterkeeper, Keep Charleston Beautiful, South Carolina Oyster Restoration and Enhancement Program, Compost Rangers, and Charleston Surfrider. Service projects included composting at a local elementary school, making oyster bags, and clean-ups at a local beach, marsh, and park. Participants learned about environmental preservation efforts in Charleston, visited the SC Aquarium and Sea Turtle Hospital, and experienced Charleston's culture.
Fall 2017 AB: Serve on the Wild Side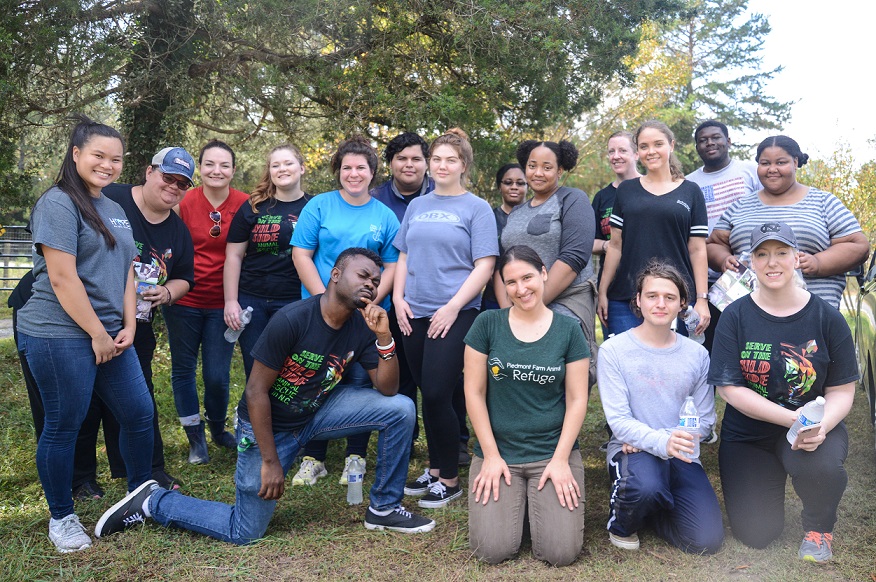 "The organizations we worked with were so knowledgeable and professional. I learned a lot about animal rescue efforts in North Carolina." – Serve on the Wild Side ASB participant

"I was very fortunate to connect with people on this trip. I feel more comfortable around my fellow students and it was an amazing experience that I will never forget." – Serve on the Wild Side ASB participant

In the fall of 2017, 15 Durham Tech students were selected to participate in a three-day Animal Rescue service experience in Pittsboro, NC. After some team bonding by doing goat yoga, the students set out to volunteer at local animal rescue organizations. The participants volunteered at Carolina Tiger Rescue, Piedmont Farm Animal Refuge, and the Goathouse Refuge. The students learned about North Carolina's laws regarding owning exotic animals and the need for animal rescue organizations. Visit the Center for College and Community Service's Facebook page to see more photos from past Alternative Service Break experience.