Duke Humanities Unbounded, Durham Tech partnership thrives with revamped course curriculums

A public speaking course at Durham Tech is the latest course to be redesigned through the Duke Humanities Unbounded initiative, which uses a partnership with Duke graduate students and Durham Tech instructors to bring new ideas and innovation to humanities courses at the College. 
The new course incorporates focal points on allyship, how privilege impacts public speaking, and social justice awareness and activism. 
Humanities Unbounded is a five-year initiative that concludes in 2023 and consists of three pillars, one of which is the partnership between Duke and Durham Tech. The partnership is also part of Mellon Foundation's Community College-Research University Partnership initiative to support humanities students and faculty at community colleges and four-year universities, according to the Duke website. 
The Duke Humanities Unbounded program is supported by a $3 million grant the Andrew W. Mellon Foundation awarded Duke in May 2018.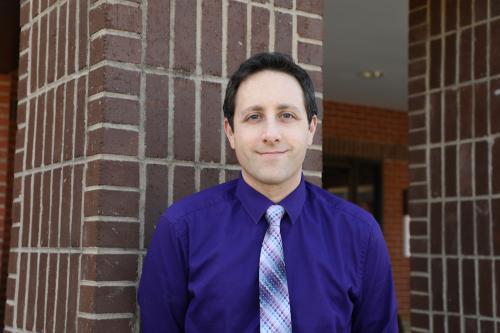 Dr. Jason Moldoff, Communications Instructor at Durham Tech, and Caiomhe Harlock, Graduate Student at Duke University, partnered together to reshape the public speaking course (COM-231), that provides instruction and experience in preparation and delivery of speeches within a public setting and group discussion.  
Both collaborated during Summer 2020 to redesign the curriculum. 
"The success of their collaboration is in no small part due to Jason's mentoring skills and his dedication to our students," said David Long, Dean of Creative and Liberal Arts at Durham Tech. 
Moldoff and Harlock originally planned the course work with the intentions of being in-person but due to the COVID-19 pandemic, many courses were transitioned to online learning. Teaching COM-231 virtually was new for Moldoff.  
COM-231 was introduced in Fall 2020. Moldoff is now building off that work to improve things for the current and future semesters.  
Moldoff said the research and pedagogical choices prepare students in COM-231 to learn traditional public speaking material and to focus on using their own privilege and platform in accordance with the desires of an underprivileged community. He also stated that allyship will remain an area of focus for his public speaking students at Durham Tech, and will be offered in some capacity to adjunct instructors of the class as well.  
"The role of humanities at Durham Tech will continue to grow as we look to strengthen our students' abilities to empathize, tell stories, and connect with others, particularly in healthcare settings. I look forward to all of the ways our students will be better prepared to Do Great Things in our community," said Moldoff.  
On Feb. 8, Moldoff was recognition in part for his work with the Humanities Unbounded collaboration and warded the Durham Tech Spring 2021 Faculty Challenge Coin award. 
"I am proud of the work we did, but there is so much work to be done. While it's an honor to be recognized, I know that allyship is a process of continuous improvement towards the goal of social justice. I am excited to take this back into the classroom and have more synchronous conversations with my students," said Moldoff.  
The award was established to recognize instructors who go above and beyond for students and make an impact at the College. 
"Collaborations like these are important for our talented Durham Tech faculty and allow both institutions to reap the great rewards," said Dr. Kara Battle, Interim Chief Academic Officer at Durham Tech. "They not only benefit the faculty involved by allowing innovative ideas to flourish, but they also benefit students by improving student learning and student success. We are meeting our students where they are by providing equitable experiences and opportunities. We are grateful for this partnership with Duke Humanities Unbounded." 
In 2019, two Durham Tech instructors were highlighted for their work in the Humanities Unbounded partnership. Lisa Blair, Spanish and French Instructor, brought Francophone African literature and culture into an online course Elementary French I. Marina DelVecchio, English Instructor, expanded the representation reflected in the online American Women's Studies course and in-person American Literature II course. 
Full-time Durham Tech faculty members may apply for future collaborations through the initiative, Long said. 
For more information, contact Long at 919-536-7200, ext. 8025, or longd@durhamtech.edu. 
______________________________________________________
For more information, contact Desiree Towson, M.S., Communications and Public Relations Coordinator, at allisontowsond@durhamtech.edu.