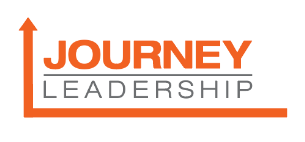 As of the 2023-2024 academic year, the Journey Student Leadership Program, shall be structured as a cohort-style environment where students will be exposed to opportunities for leadership, personal and professional development. Cohort members will also gain experience with assistance with Durham Tech recruitment and student enrichment, as well as other professional endeavors. Students shall be selected by way of an application process and after careful review by the selection committee. Each academic year, there will be a new cohort.
Eligible students will be selected through a competitive process by the Journey Student Leadership Committee.
Journey students will learn and gain experience with:
Personality Types
Etiquette
Servant Leadership
Leadership Styles

Team Building
Conflict Resolution
Diversity
Effective Communication

Ethics in Leadership
Public Speaking
Self-Awareness
Student Ambassadorship

Eligibility Requirements
Any student enrolled in a curriculum program at Durham Tech with a cumulative GPA of 2.5 or higher is eligible to apply.
Journey Membership Requirements
Participants are required to attend all sessions. Excused absences for extenuating circumstances must have written approval prior to the absence from the Journey program director. The request must be submitted in writing via email. Cohort members will be provided with updates throughout the program.
Participants will take the Clifton StrengthFinders Assessment during their program participation. More information will be sent via email should an applicant be accepted to join the Journey 2023-2024 cohort.
All sessions are scheduled to meet in person on the main campus.
Failure to complete any of the requirements mentioned above are grounds for disqualification or dismissal from the Journey program.
Journey Session Dates
All facilitated workshops for the Fall semester will be held on the designated Fridays listed below from Noon – 2 p.m.
September 29, 2023
October 6, 2023
October 27, 2023
November 3, 2023
 
Application Process
Applicants must complete both steps to be considered for cohort membership.
Application – Complete the Journey Application in its entirety. All application materials are due no later than 5 p.m, Friday, September 15, 2023.
Recommendation Form – Each applicant must have one (1) Durham Tech current faculty or staff member to submit a confidential Recommendation Form addressing the applicant's leadership potential. No hardcopy letters of recommendation or recommendation forms will be accepted. This form must be submitted electronically no later than 5 p.m. Friday, September 15, 2023.

No late materials will be accepted under any circumstances.