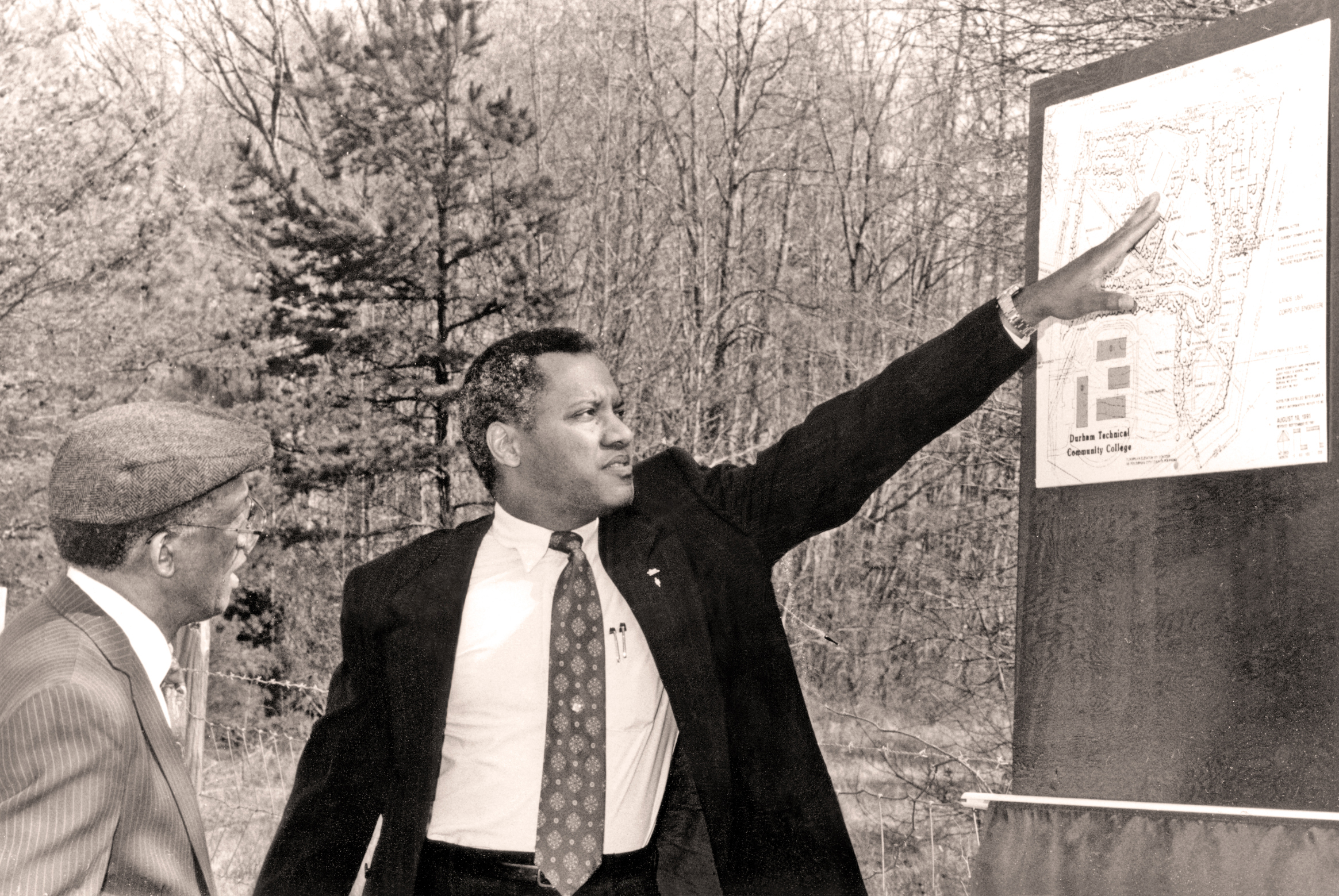 Durham Technical Community College is a charter member of the North Carolina Community College System. When the North Carolina General Assembly authorized a small appropriation to establish a limited number of area schools to be known as industrial education centers in 1957, Durham already had a vigorous program in adult education through the Vocational and Adult Education Department of the Durham City Schools.
A Practical Nursing program had been established in 1948; other programs included training in mechanical drafting, architectural drafting, and electronics technology. In addition, literacy skills training was offered for adults. Courses to upgrade the skills of workers were also provided in a variety of trades.
As a result of the General Assembly's appropriation, a challenge went out from the State Board of Education to the various school administrative units in North Carolina to establish separate education facilities to provide for the educational needs of the area's adult population. A comprehensive curriculum was devised for people needing the education and technical skills required to advance their careers.
Through action by the Durham City Board of Education, Durham was among the first of six counties in North Carolina to meet the State Board of Education's challenge. In a successful referendum in June 1958, Durham County residents made $500,000 available to purchase a site and erect the initial building.
The Durham Industrial Education Center officially opened its doors on September 5, 1961. The institution continued to operate as an Industrial Education Center until February 4, 1965, when the State Board of Education officially designated that henceforth it be properly identified as a technical institute.
On March 30, 1965, the Board of Trustees authorized changing the name to Durham Technical Institute. On July 15, 1986, the North Carolina General Assembly approved Durham Tech's request to add a university transfer program to its curriculum offerings. During a meeting on July 22, 1986, the Board of Trustees authorized the institution to change its name to Durham Technical Community College.
Five presidents have served Durham Technical Community College: Harold K. Collins (1961-1975), John Crumpton (1975-1980), Phail Wynn, Jr. (1980-2007), William G. Ingram (2008-2019), and John B. Buxton (2020-present).
The college's Board of Trustees has been chaired by six individuals: Robert L. Lyon, Edward L. Phillips, George W. Newton, James L. Nicholson, Jesse B. Anglin, Mary Ann Peter, MaryAnn Black, and John Burness.
View news, events, and photos as Durham Tech celebrates its 60th Anniversary.