Library News
Congrats to our raffle and drawing winners! 
The SNACK to School Virtual Scavenger Hunt winners were Abigail, Catherine, Melak, Arsheen, and Lila.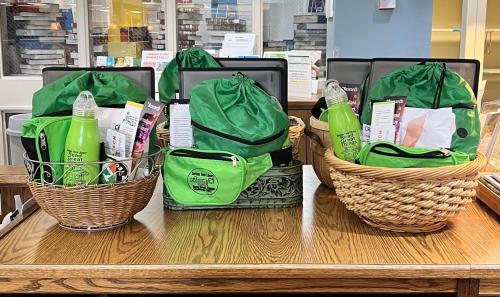 Winners could choose between one of five snack and swag gift baskets--same swag, different baskets. 
Fall Fest drawing winners are Logan, Darnette, Valarie, Lydia, Rui, Sue, Leslie, and Elle.
Winners can choose between a limited edition Durham Tech Library aluminum water bottle or 2-pocket fanny pack. 
Check your email if you think one of these folks is you! Notifications were sent on Friday, Sept. 8 from the Library email account.
---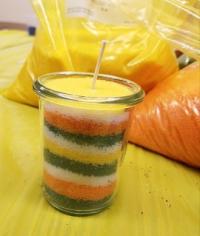 It's time for another fun Crafternoon, open to all students, faculty, and staff!
Join us Tuesday, Sept. 19 from 11:00 AM-1:00 PM in the OCC Lobby or Wednesday, Sept. 20 from 1:00-3:00 PM downstairs in the Main Campus Library to create your own granulated wax candle! Pour and layer your colors into your own design that you can burn at home. Think meltable sand art! 
Crafternoons are co-sponsored by the Durham Tech Library and a generous grant from the Eichholz Foundation.
---
Want another chance to win some Library swag? Keep an eye open for another drawing during Banned Books Week.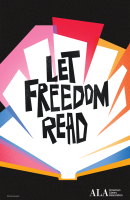 October 1-7 is Banned Books Week. With the increase in challenges to libraries to limit access to reading materials, we at the Durham Tech Library feel its more important than ever to mindfully reflect on the power that stories have to empower and educate.
Banned Books Week highlights this issue in libraries and society and encourages people to consider the implications of book bans in society. 
While we strongly believe that parents and individuals have the right to choose to read or not read certain texts, we do not support bans that are disproportionately focused on marginalized experiences.