Job Search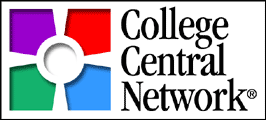 College Central Network is the Durham Tech student and alumni job search service. This service helps students and alumni find jobs and get the scoop on career-related programs and events. Career-related articles and podcasts assist student career readiness.
Employers can create their own accounts with the College to post job opportunities of all types, full-time, part-time, and internships, to attract qualified student and alumni applicants. These services are offered to Durham Tech students, alumni, and the College's employer partners free of charge.
To get started, read the login information and instructions below.
Note: With the College being closed in response to Coronavirus (COVID-19), College Central Network remains a valuable resource for students and alumni in their career search. Employers may still post jobs and internships on the College Central Network. In addition, please consider hosting virtual options for recruiting, including interviews and information sessions. Email Dr. Christy Walker, Director, if she can be of assistance with any virtual recruitment activities.