Insurance (Non-credit)
Short Term
Positively impact the health and well-being of North Carolina residents by helping more people meet their insurance needs. Durham Tech and Blue Cross and Blue Shield of North Carolina (Blue Cross NC) have partnered to develop the insurance prelicensing program.
Applicants for North Carolina Department of Insurance (NCDOI) licensing insurance exams are required to complete an approved and mandated prelicensing education course. These prelicensing insurance courses prepare students to learn general terms and concepts associated with Life, Accident and Health/Sickness, and Medicare Supplement/ Long-Term Care; policy provisions; options and various features; and NC statutes and regulations. Course instructors are NCDOI approved and provided by the Insurance Educational Systems (IES).
The courses are taught online and the course fee includes a study manual which will be delivered via FedEx to the student one week prior to the course start date. Students may print the study manual to assist in preparation for the prelicensing and state exams. Upon successful completion of the course, students will take an online prelicensing state exam. The closed-book exam is timed and must be taken in one sitting, and students cannot log out of the exam and return later. Students that pass the prelicensing exam with a 60 percent or higher grade will be emailed an admission ticket to take the NCDOI state licensing exam at an approved testing center.
The program can be completed in as little as 8 weeks. The course and study manual are in English.
Prerequisites
Be a minimum of 18 years of age;
A North Carolina resident;
A computer (PC or Mac – not a cell phone) with high-speed Internet access and camera and microphone, and a current web browser (Firefox or Chrome are recommended) are required. See information about the College's Loaner Laptop Program. 
 
Licensing Exam Requirements
Fingerprints for Criminal History checks are required for eligibility to take the NCDOI exams. Applicants must present two forms of acceptable ID, one being a government-issued and photo-bearing ID with a signature. The name on the ID must match exactly the name on the exam application. Applicants are required to have their palm scanned using a secure, non-invasive, near-infrared Palm Vein Recognition technology at the testing center before taking the NCDOI exam.
Financial Assistance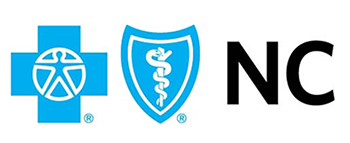 Blue Cross NC is sponsoring this coursework through a scholarship that covers the cost of tuition and fees, including the licensing fee for each insurance exam for selected recipients. In addition to the insurance prelicensing courses, the scholarship covers the course of Workforce Development (HRD) courses (listed below). Complete the Blue Cross NC Scholarship application form. Blue Cross NC understands the importance of diversity and inclusion, and through the creation of the scholarship, they look to diversify the insurance industry. Preference is given to students of color, women, and bilingual (English/Spanish) applicants.
SM, ® Marks of the Blue Cross and Blue Shield Association. Blue Cross and Blue Shield of North Carolina is an independent licensee of the Blue Cross and Blue Shield Association.
Other financial aid funding is available if students don't receive a Blue Cross NC scholarship. Please contact mitchellj@durhamtech.edu for more information.
| Prerequisite to insurance classes | Concurrent/post insurance classes |
| --- | --- |
| | |

Registration
Students who have applied for financial assistance will receive registration information. Students who are not requesting financial assistance may register now.
SEF-LIPL Life Insurance Prelicensing
This course prepares students to take the North Carolina Department of Insurance Life Insurance license exam which is designed to meet the prelicensing education requirements for insurance agents as prescribed by the North Carolina Department of Insurance. Topics include annuities, whole, term, and life insurance. Students must be at least 18 years of age, have a high school diploma or equivalent, and be a resident of North Carolina to take the licensing exam. Students are required to have a computer (PC or Mac) with high-speed Internet access, camera, and microphone (no cell phones), current web browser (e.g.,Firefox or Chrome are recommended). North Carolina Department of Insurance requires students to be in attendance for all hours of the course with no exceptions. Information about this class and instructions to access the class will be emailed one week before the class start date; therefore, it is advised that each student confirm their current email address. 20 hours $205
SEF-AHIP Accident & Health Insurance, Prelicensing
This course prepares students to take the North Carolina Department of Insurance Accident and Health Insurance license exam and is designed to meet the prelicensing education requirements for insurance agents as prescribed by the North Carolina Department of Insurance. Topics include health, accidental death & dismemberment, HMO, personal accident, major medical, critical illness, and disability. Students must be at least 18 years of age, have a high school diploma or equivalent, and be a resident of North Carolina to take the licensing exam. Students are required to have a computer (PC or Mac) with high-speed Internet access, camera, and microphone (no cell phones), current web browser (e.g.,Firefox or Chrome are recommended). North Carolina Department of Insurance requires students to be in attendance for all hours of the course with no exceptions. Information about this class and instructions to access the class will be emailed one week before the class start date; therefore, it is advised that each student confirm their current email address. 20 hours $205
SEF-MSPL Medicare Supplement, Prelicensing
This course prepares students to take the North Carolina Department of Insurance Medicare Supplement/Long-Term Care and Estate Planning Insurance license exam and is designed to meet the prelicensing education requirements for insurance agents as prescribed by the North Carolina Department of Insurance. Topics include Medicare supplements, advantage plan, Plan D, and long-term care. Students must be at least 18 years of age, have a high school diploma or equivalent, and be a resident of North Carolina to take the licensing exam. Students are required to have a computer (PC or Mac) with high-speed Internet access, camera, and microphone (no cell phones), current web browser (e.g.,Firefox or Chrome are recommended). North Carolina Department of Insurance requires students to be in attendance for all hours of the course with no exceptions. Information about this class and instructions to access the class will be emailed one week before the class start date; therefore, it is advised that each student confirm their current email address. 10 hours $205
Suggested Paths
Short Term
(12 months or less)
Long Term
(More than 12 months)